We send you your bill or important information via e-mail or SMS. Convenient, isn't it? Nowadays, scammers also often send emails or SMS messages that are very similar to the ones yallo sends. The scammers try to get you to transfer money to them or provide personal information.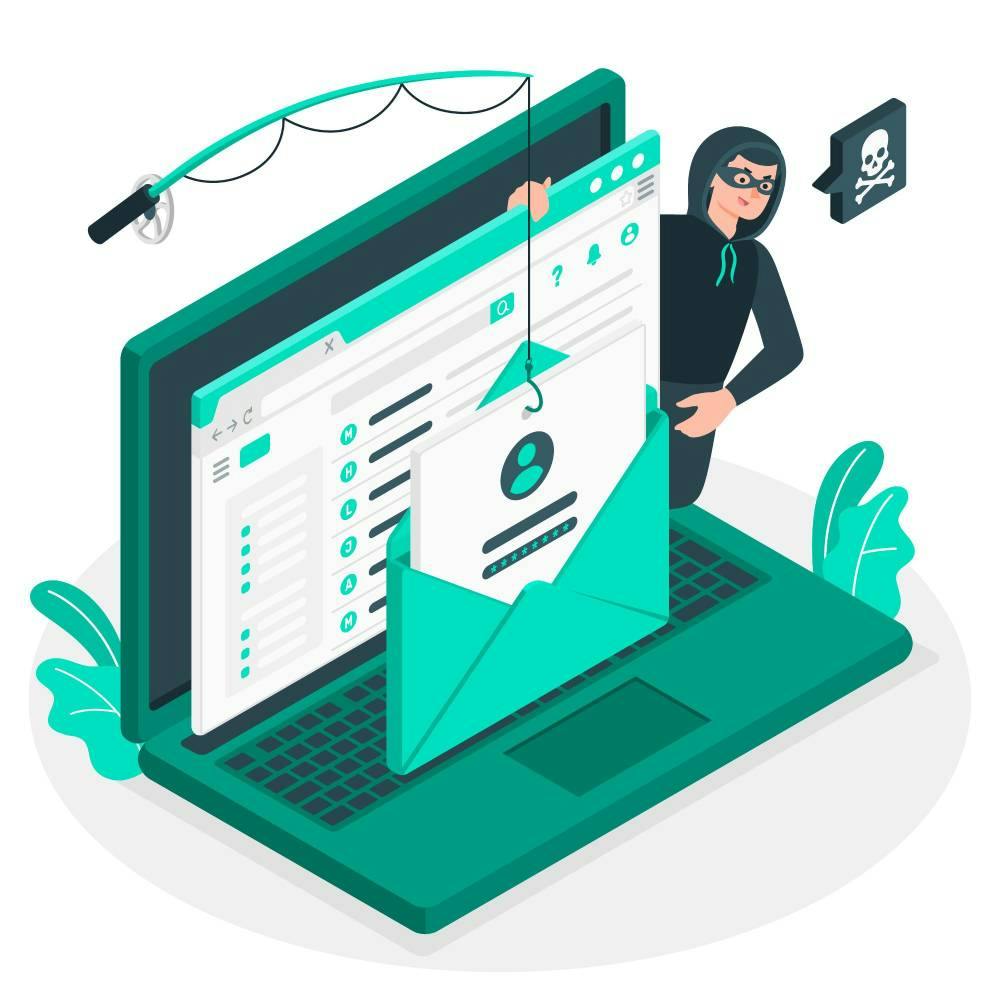 What is phishing?
The term phishing is derived from the English word "fishing". Phishing means obtaining confidential information, such as banking information, credit card numbers, account data and passwords.

Gaining access to this information allows criminals to withdraw money from your account, make purchases or shop online.

The fraudsters will falsify websites and e-mails from well-known companies and ask you to give them or confirm information such as your user name and password. The similarity to the authentic website is surprisingly high.

In order to recognize phishing attacks, caution and common sense are required.

In SMS phishing (smishing), text messages are sent with fraudulent links.
How do I detect phishing?
Spelling mistakes
If you receive a mail with many spelling mistakes, missing salutation or an unknown sender, you should stay alert. However, it is also possible that the phishing mail is error-free.

Unknown URL
Always check the URL before you enter your login details or other personal data on a website. Always make sure that you are on the correct website of the respective provider.

Deadlines
Phishing mails often ask you to act as quickly as possible. Time pressure can therefore be a sign of phishing.

Dos
✔️ Check if the sender's email address ends with @notifications.yallo.ch or @newsletters.yallo.ch or @digital.yallo.ch.
✔️ Check - before you click on it - if a link starts with https://yallo.ch.
✔️ Immediately delete messages that you do not trust.
✔️ Have you found a phishing site? Report the phishing sites via web form.

Don'ts
❌ Never pay with bitcoins or vouchers. We will never ask you for them!
❌ Don't click on a link or button in a message you don't trust.
❌ Do "acquaintances" ask for money? If so, always call them to make sure it's him or her.
❌ Don't reply to messages you don't trust.
What to do if I became a victim of phishing?
Immediately change your login details for social networks, payment systems and credit cards or other services.
Security on the Internet
Sunrise is committed to a secure Internet

Sunrise, together with other leading representatives of the Swiss business community, established the Swiss Internet Security Alliance (iBarry). This Internet security platform offers information and tips on topics such as secure surfing, Internet risks and secure devices.
To home page
FAQ
What does yallo do against phishing?

---

How to recognize a yallo website

---

How do I recognize an e-mail address from yallo?

---

How do the scammers get my email address?

---

---

What do I have to do after clicking on a link?

---

What do I have to do when I have paid for something?

---

Is a virus sent with the e-mail?