Pure entertainment
Watch yallo TV conveniently on your TV, smartphone or tablet.
Always and everywhere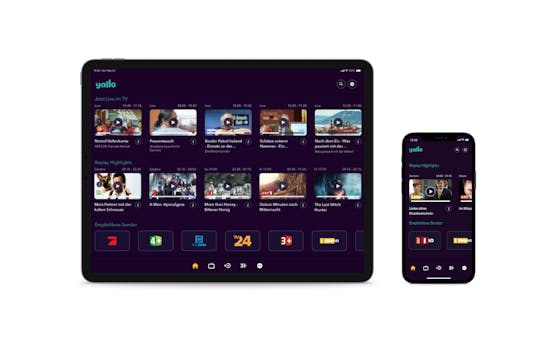 yallo TV for your Smartphone & Tablet
Download the free yallo TV app on Google Play Store and App Store. and never miss a show on the go again.
yallo TV for Apple TV and Android TV
For maximum entertainment at home, download the yallo TV app on your own Apple TV box or directly on your Android TV device.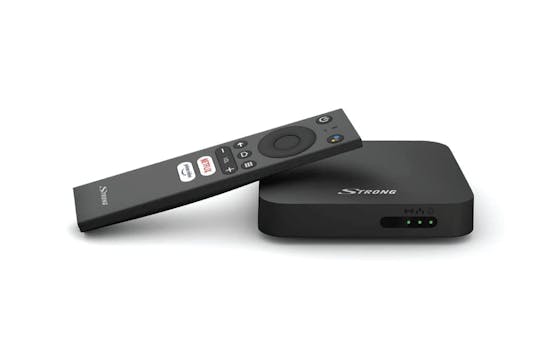 Free TV Box
Simply connect the free of charge TV Box to any TV and order up to 4 additional TV Boxes for CHF 69 each. The TV Box gives you access to the Google Play Store with countless other apps such as Netflix, Disney+, Sky, Spotify and Radio apps.
Which channels does yallo TV offer?

---

How can I switch from my current TV provider to yallo TV?

---

Can I use Airplay or Chromecast on my smartphone or tablet to stream on my TV?

---

How fast should my Internet be?

---

Can I use yallo TV abroad?

---

Can I buy an additional TV Box?

---